WEBSITE DESIGN & DEVELOPMENT
Filion Wakely Thorup Angeletti LLP is recognized as one of Canada's top labour and employment law boutique firms with over 40 lawyers and three office locations.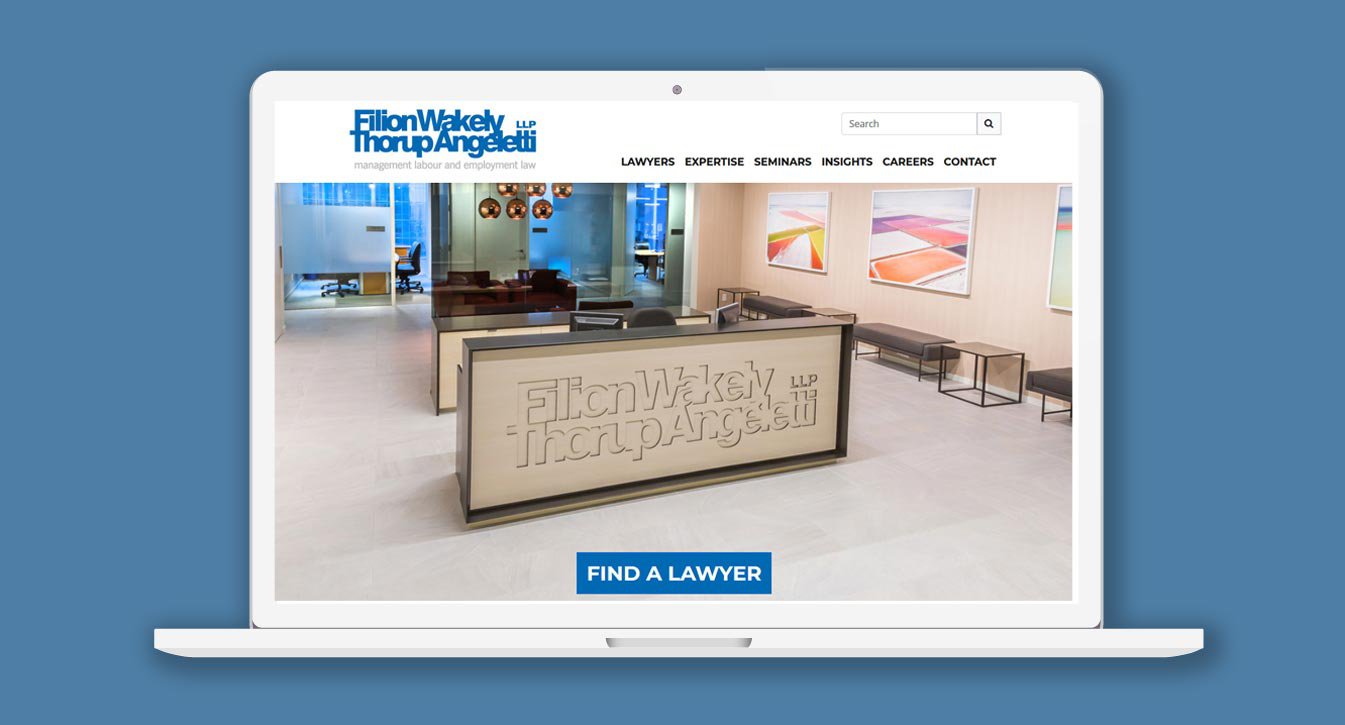 Quickly find a lawyer, click through to read their bio.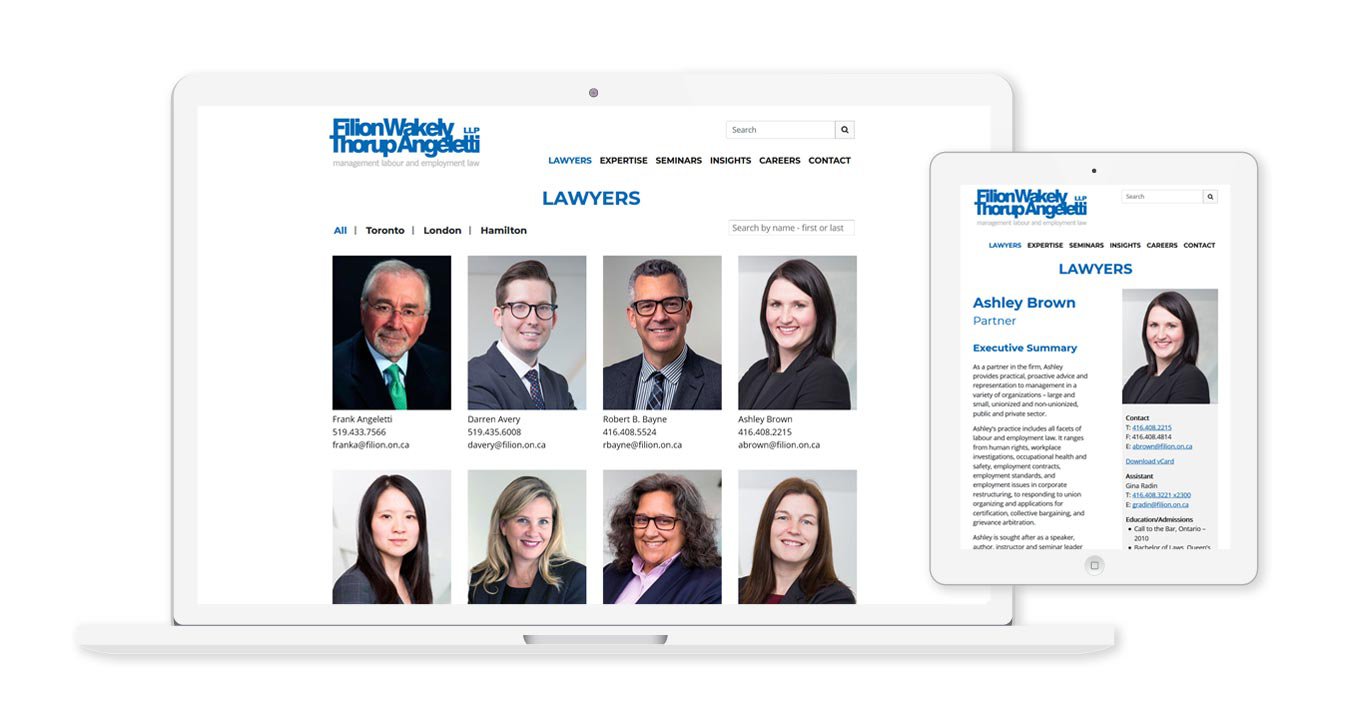 Large collection of L&E Law articles, easy to browse by topic.