Process
Process is clarity. Process frees us from reinventing the wheel and allows us to spend time on what's truly critical. The end result is a communications piece with a focused message that targets your desired market.
Whether we're designing a website or a promotional postcard, we apply a 4-phase process.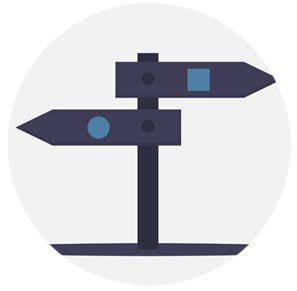 PHASE 1
Discovery
This is the information-gathering phase of the project.
How we do it:
Kick-off meeting: we meet with you to discuss the project.

Questionnaire: we provide a questionnaire to guide the process.

Competitive analysis: we look at your competition to better understand your industry and get a feel for your competitors' marketing strategies
We focus on these questions:
What is the purpose of your business?

What do you want the project to do for you?

What problems does the project solve?

Who are your customers and what they are looking for?

What is the scope of the project?
PHASE 2
Strategy
Using the information gathered in Phase 1, we develop a strategy that addresses:
the main message your project needs to communicate

actions you want the audience/user to take

design direction

functionality

scope
Content Inventory/Analysis
We look at your available content to determine what to keep, what to remove, what to modify, and what to add.
Wireframing (for websites)
We create wireframes of each unique page layout to illustrate where the content blocks go, and to outline any special functionality to be included on each page.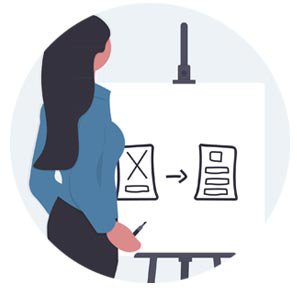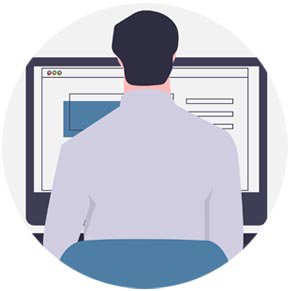 PHASE 3
Design & Build
Design
We design your work with the primary goal of communicating your message in an effective and visually-pleasing manner.
Applying best practices, we:
use a combination of text, images, colour, white space, and for websites, subtle motion and user interactivity, to ensure your audience finds the experience both enjoyable and useful

think visually so your message is fun and easy for the user to grasp

deliver mockups, including for your website homepage, and one or two other unique page types
Build
While our design team is working with you to get the look and feel of the website right, our developers are working behind the scenes on the build.
The developers work on setting up the website and building the CMS, as well as adding special functionality

Once the design is finalized, the developers apply it to the website
PHASE 4
Test & Launch
Once your website is built, we:
test it on various platforms and devices to ensure it's fully responsive

fix any bugs or design inconsistencies

give you a preview of the final website

launch the website
Training
Our websites are built so you can easily manage updates and most changes on your own.
We supply you with a written guide to your CMS

If applicable, we hold a training session at your location (or by telephone)