FLYER DESIGN
Lawyers Financial is a not-for-profit that offers a comprehensive suite of investment and insurance products exclusively for lawyers, their families, and employees. These are various 1 and 2-page flyers.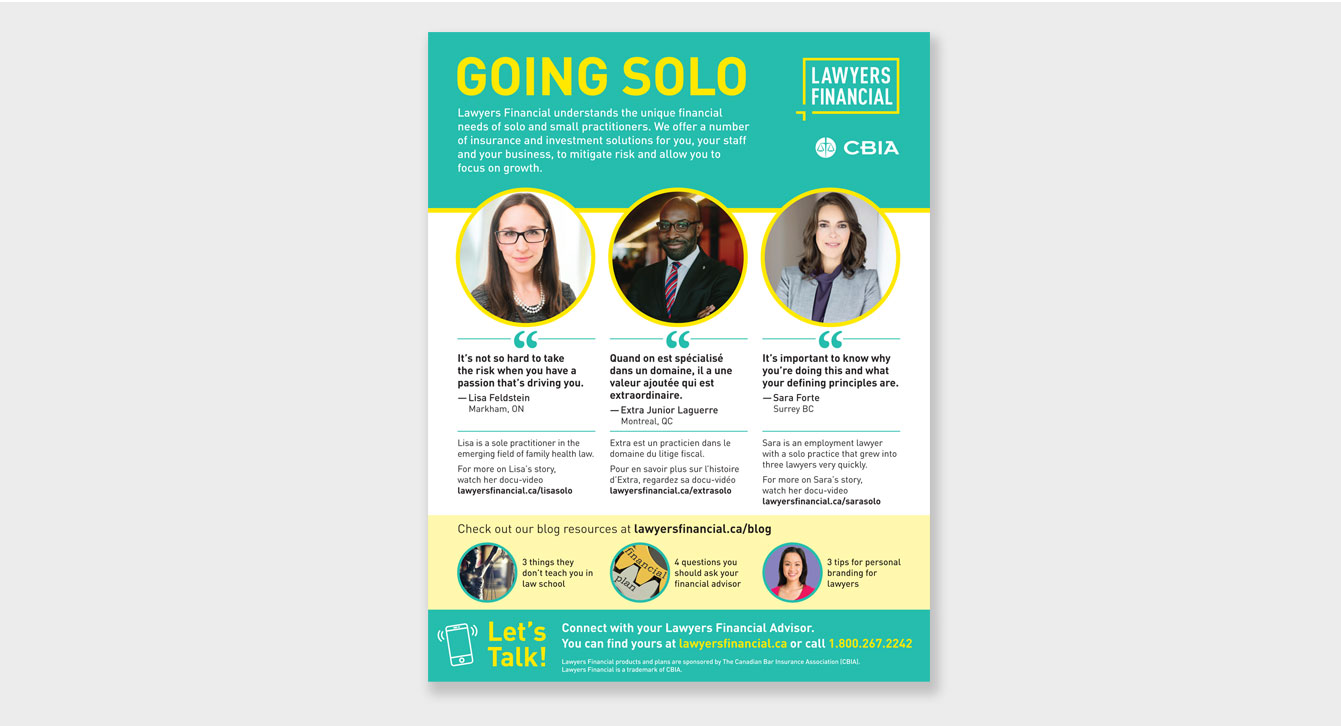 These next 2 flyers are for their defined benefit pension plan and private wealth investment products.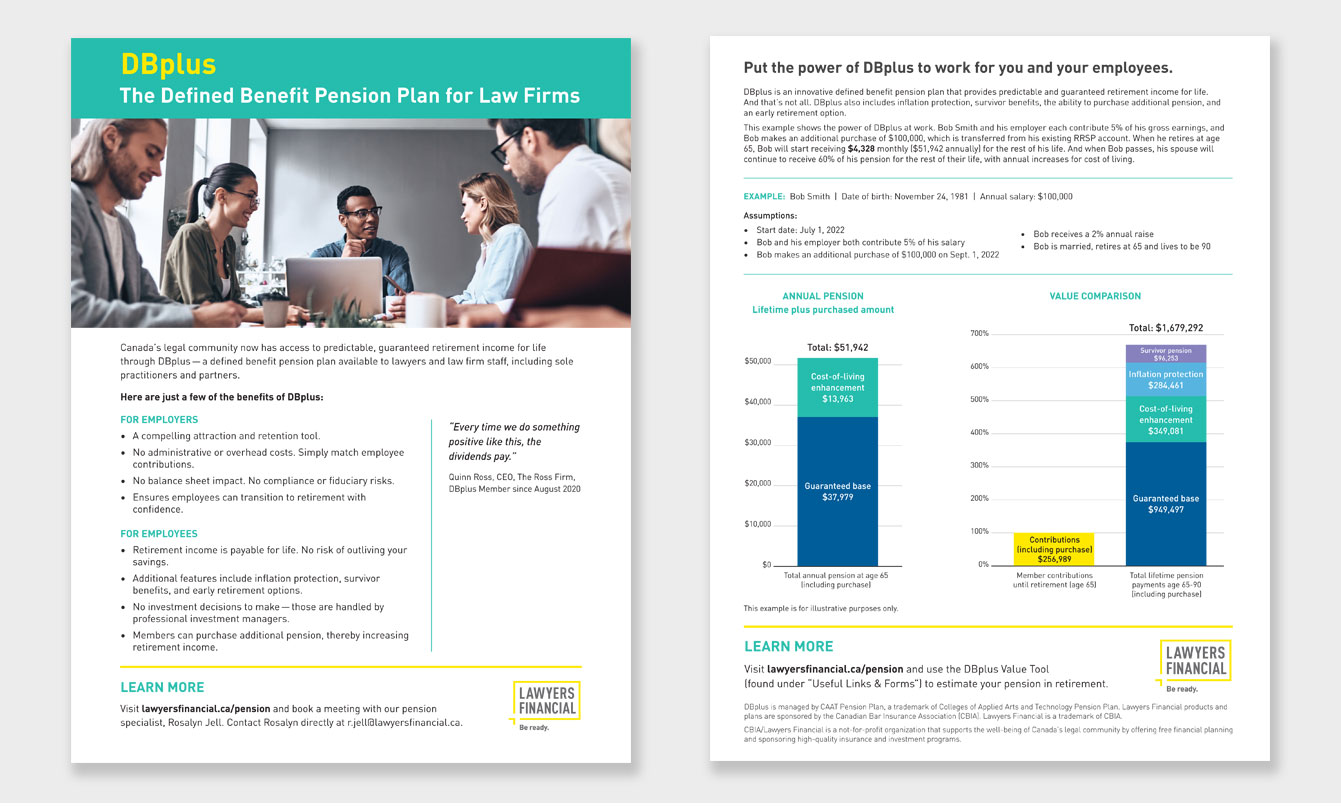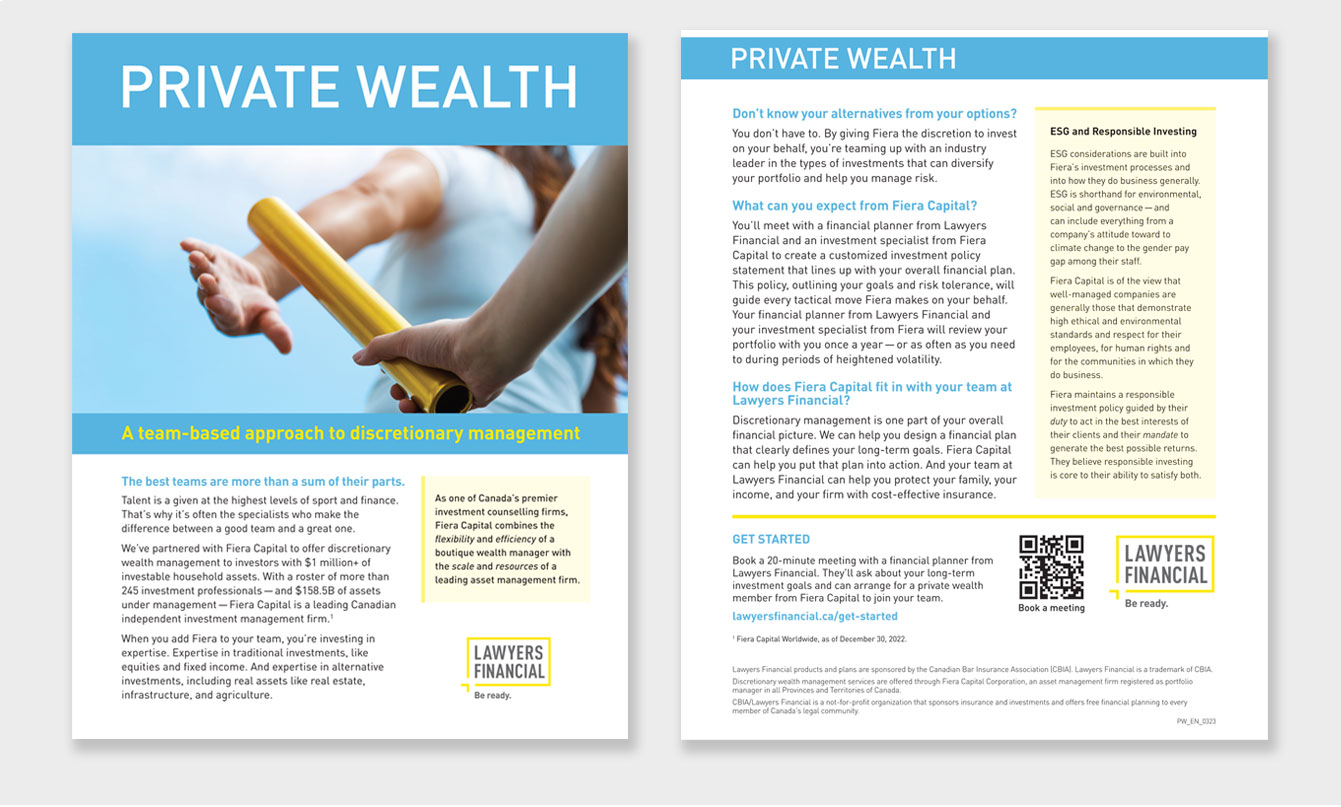 This 2-page flyer and buckslip answer the question - Mortgage insurance vs. life insurance: What's right for you?