WEBSITE DESIGN & DEVELOPMENT
Co-Evolved Canine Dog Coaching offers a variety of training programs for dogs, focusing on the relationship between you and your dog.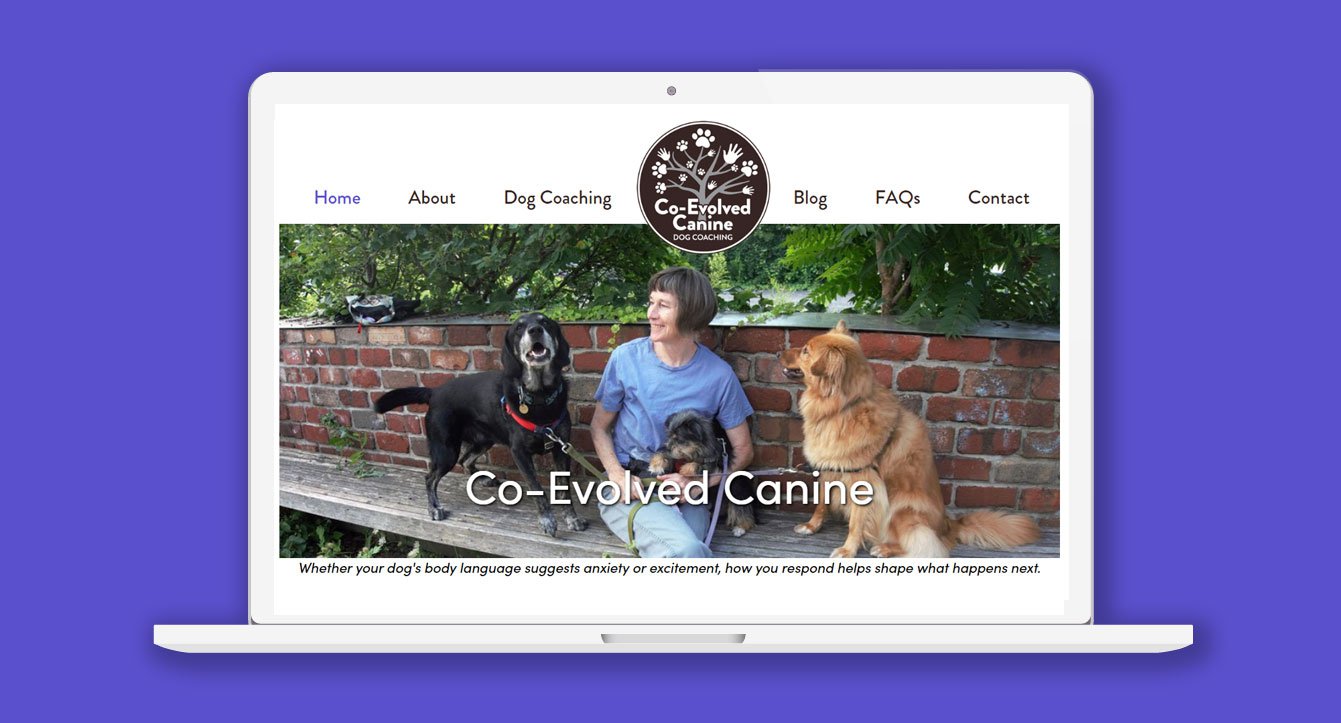 Dog lovers can browse through a variety of programs ranging from puppy training and leash walking to separation issues and working with fearful dogs.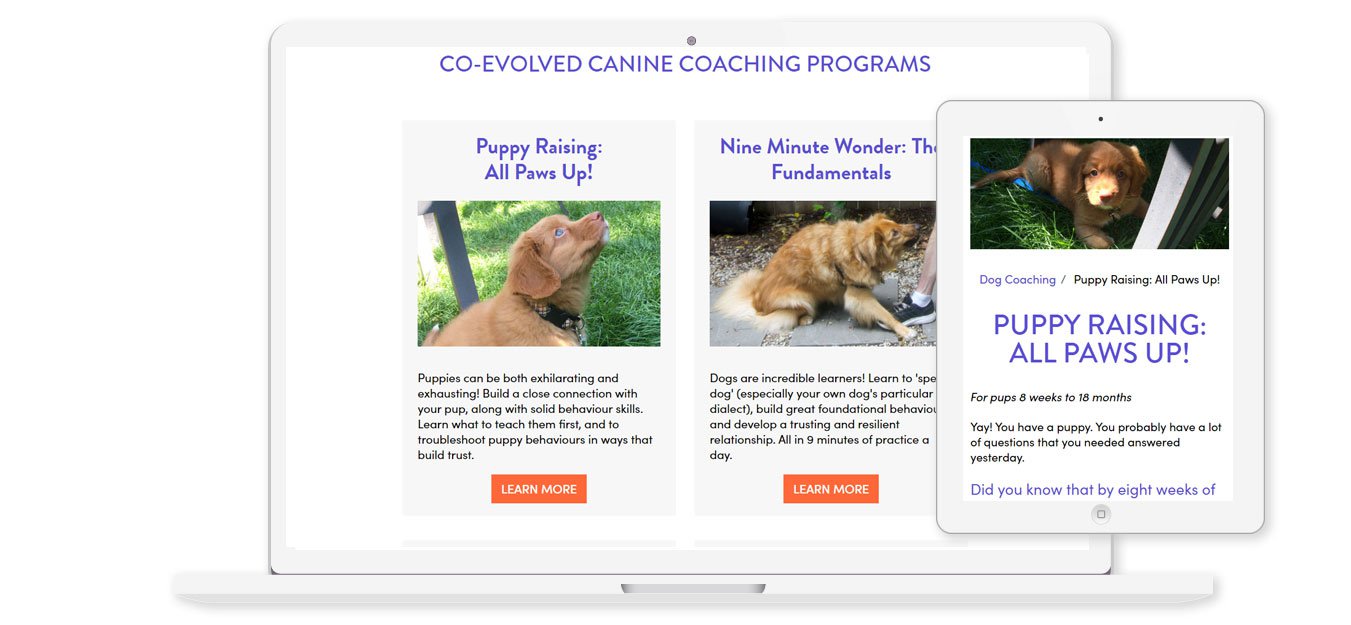 Each program includes a detailed description of what to expect, and the behaviours that will be taught.