SHOPIFY WEBSITE DEVELOPMENT
Snapdragon Design sells beautiful and unique clothing and accessories from their brick and mortar store, and their website.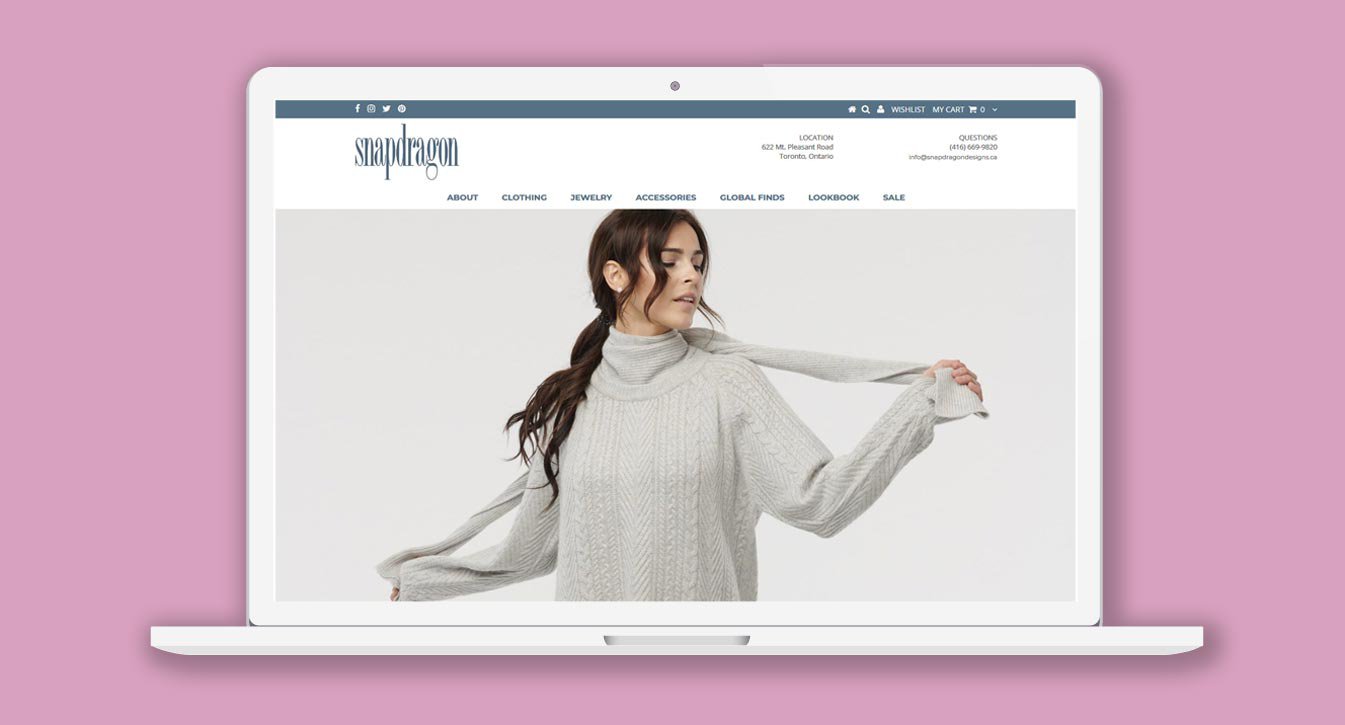 Browse products in a category, see colour variations and sale items at a glance.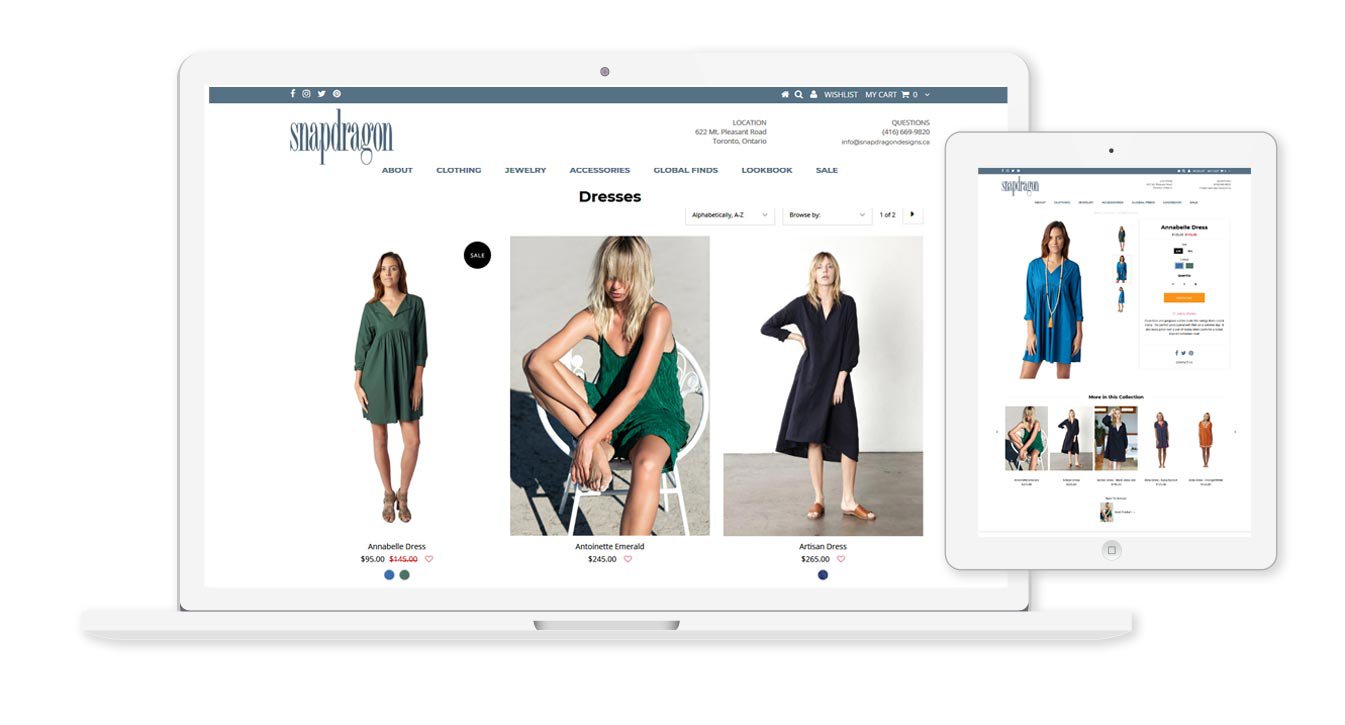 See multiple views of each product, and mouse over the large photo to zoom in.